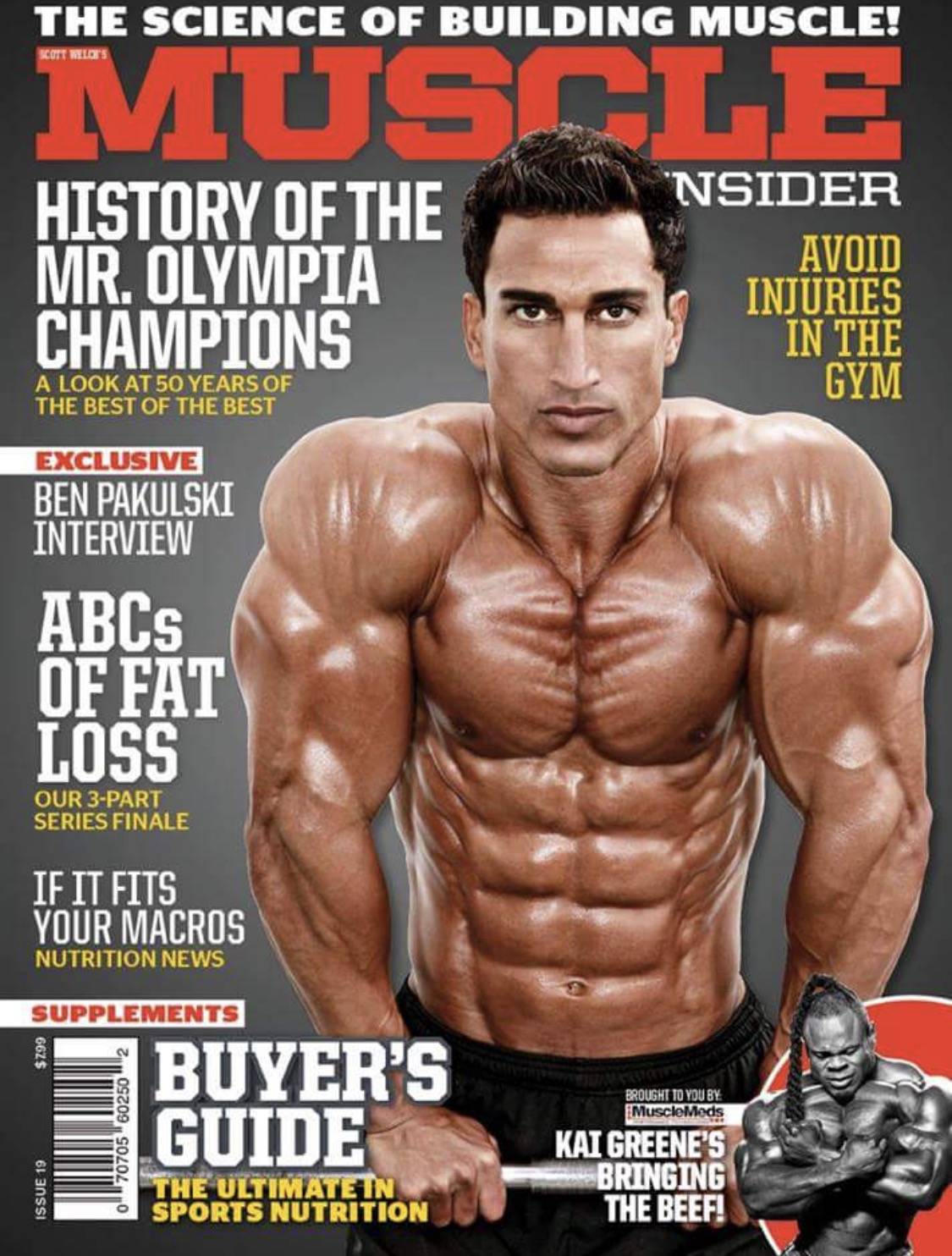 BN Labs has been busy behind the scenes putting together some exciting new resources to help support our customers in reaching their health goals. The one that we're probably the most excited about is our new team of brand ambassadors! We've linked up with fitness professionals, nutritionists, and industry experts to provide their expertise on topics like exercise, nutrition, and wellness.
So let's cut to the chase and introduce you to our very first ambassador, Diego Sebastian!
Diego is one pf the most published fitness models over the last 20 years, personal trainer, and lifestyle coach. He has been on the cover of fitness magazines all over the world over the course of his career, and brings 20+ years of experience to the table.
Living healthily has always come naturally to Diego- as a kid he gravitated towards healthy food, and was very athletic all through high school. After high school, he decided that he wanted to become a fireman- but realized that he was going to have to build some muscles and bulk up for the job he wanted!
Diego's dream of becoming a fireman led him to start lifting more seriously, and in the process he got certified as a personal trainer. This helped with the conditioning he needed to build strength and size. Diego worked on his fitness foundation all through college, and enrolled in the fire academy after he finished school.
Then, a major plot twist happened- Diego blew out his knee while going through the academy at the Los Angeles Fire Department, and couldn't complete his training due to his permanent injury. Diego persevered with his fitness goals despite having to drop out of the academy, and continued to build up muscle and strength while working around his injury.
When Diego was 27, a friend made a suggestion that would eventually change his whole career path- he told him he should start fitness modeling. Diego was a natural and quickly found work- in fact, he has been published every single month in a magazine, print ad, billboard, commercial, infomercial and TV for the past twenty years, when he began his career!
Over the last two decades, Diego has refined and evolved his fitness philosophy, which has allowed him to help countless clients. According to Diego:
" I try to be a mentor and set an example for my clients, promoting longevity and attainable goals over short-term gains. I teach fundamentals that last a lifetime. Cardiovascular, resistance training and proper nutrition fundamentals will never change my job is help people plug in the right program that suits their goals and lifestyle.
Diego also believes in the transformative power of food. When his mom developed breast cancer at a young age, she turned to a raw vegan diet and completely transformed her health, and beat cancer. Diego saw the impact this made on her life and it left a huge impression on him. He subsequently dove into learning about nutrition, which he says is "...the key to everything. Fitness is fixed and will never change, but eating is the biggest variable".
His food philosophy is simple- get the nutrition you need, and keep things reasonable. Eat a balanced diet, and add in supplements if you aren't getting what you need.
" I try to steer clients away from fad diets unless there is a medical reason, and instead I teach them how to eat a balanced diet. I believe in the 80/20 rule: if you make good choices all week and cheat a bit on the weekend, that's a good balance," says Diego.
As for the future, Diego is now focused on anti-aging and longevity with the help of products, and incorporating more flexibility and mobility while keeping his muscle mass that he built over the years. Staying injury free is one key which requires lots health and Wellness products he believes in.
We can't wait to see what Diego brings to the team and share it with you! Keep an eye out for Diego on our social media accounts, and in the meantime, check out his Instagram @dsrawfitness and feel free to reach out to him if you're interested in working with him for training advice/support!
CHECK OUT THESE PRODUCTS: