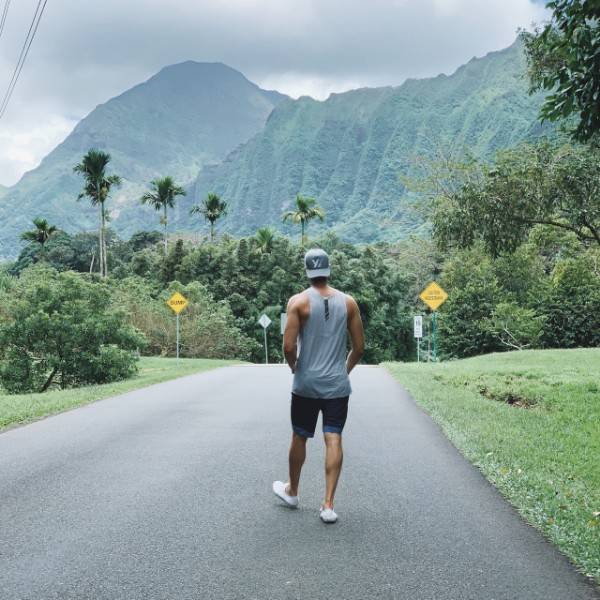 Now that your plane tickets to the island of Maui, Hawaii are booked, here comes to enjoyable part – planning your itinerary in Hawaii's second-largest island. There are so many things to do in Maui, that you might be wondering where to start. Maui's interesting and beautiful attractions and activities care to just about every interest. For people looking for an adventure, their usual destination is the dormant Haleakala volcano, while for more relaxed travelers can soak up the sun on one of the many shorelines or enjoy the island's 14 golf courses.
In this article, not only are we going to highlight some of the most popular things to do in Maui, you will also find information on accommodation, be it in Maui beach house rentals or hotel options, first-hand tips, and recommendations.
Bike down Haleakala at sunrise
Take advantage of your vacation adrenaline or jet lag and spend your day, early morning atop an active volcano. It may be a little touristy, but this mountain range called "house of the sun" is worthy to visit and best for panoramic photo ops. Don't forget to bring your warmest outfit and watch the stars fade as the sun surfaces from above the clouds.
Unwind at the Ali'i Kula Lavender Farm
This mountaintop offers great views, food, and drinks with over 55,000 plants and 45 lavender varieties. You can also explore the 13.5-acres ground by yourself, relax on benches or under a gazebo, join a walking tour, experience the lavender treasure hunt, or simply enjoy a picnic lunch. The plant may not be endemic to Hawaii, but lavender thrives in Kula's cool, dry climate and blooms all year long, so it's always a good time to visit this farm.
Travel the road to Hana
This curvy coastal road on the island's northeastern shore is one of the most favorites when it comes to tourism in Maui. This entire stretch includes zig-zagging through a lush rainforest with sea cliffs, waterfalls, pools, bamboo forest, 600 switchbacks, and 46 one-lane bridges. You can also see along the way that red sand beaches both hidden and not-so-hidden. The best way to experience this coastal road is by renting a car or book a guided tour but don't forget to bring extra shoes, snacks, and swimsuit so you can keep your adventuring plans flexible.
Go Snorkeling
Snorkeling is, of course, one of the most exciting things to do in Maui, and there are plenty of beautiful places to do it. Exploring Maui's underwater and hanging out with the amazing sea creatures can be like visiting another world. One of the top places to go snorkeling is in Turtle Town. It's a place to a massive population of sea turtles thanks to the Endangered Species Act. Another interesting place to visit is the Coral Gardens to explore some of the island's beautiful coral reefs. No matter where you decide to snorkel, you're surely going to see some amazing underwater life.
Go on a Submarine Tour
This submarine tour gives you the opportunity to board a submarine and explore the wonders of Maui's underwater. You'll go a hundred feet down to see underwater marine life and coral reefs from a true technological marvel. Each trip is surely a moment to remember. It's a comfortable and safe way to experience Maui's undersea world.
Surfing or Stand-up Paddleboarding
Aside from sunbathing and snorkeling, there are so many more things to do in Maui. Surfing is the top Hawaiian activity, and Maui is the perfect place to learn. There are several surfing schools in Maui for those who'd like to try new adventures. There are available great spots for experienced surfers.
The North Shore is the best place to catch some big waves. For advanced surfers, head to Honolulu Bay. These spots are recommended for experienced surfers only, as it can be dangerous for beginners.
Try the Local Food
Your Hawaiian adventure wouldn't be complete without trying out some traditional Hawaiian dishes. One thing you must try on this beautiful island is the Kalua pork. This pig is cooked in a unique way in an underground oven to make the meat tender and juicy. Also, don't forget to try some shaved ice shaved ice cream, a delicious snow cone that comes in different exotic flavors. You might also want to visit the Geste Shrimp Truck, which is not far from the airport. Try their famous Shrimp Scampi or Spicy Pineapple Shrimp.
Visit the Bailey House Museum
For any history lover, visiting Bailey House Museum is a must-see. This museum is dedicated to Hawaiian art and history. It is a home to Pre-European Hawaiian artifacts along with artwork from the 19th century. On the second level of the museum, you'll find the picture perfect replication of a 19th century home in Hawaii. Don't forget to make a visit to this museum while you're in the 'lao Valley.
Zip-lining in Ka'anapali
If you're looking for something more adventurous, Zip-lining in Ka'anapali is perfect for you. On some guided tours, you'll be leaving the beach to go hiking and off-roading going to the Ka'anapali Mountains. Then you'll go zip-lining through many of Maui's beautiful ravines and valleys.
Take a Trip to the 'lao Valley
The 'lao Valley is home to one of Hawaii's most famous landmarks, the 'lao Needle. It's a massive rock covered in vegetation that is one of the most favorite places for people who love to hike.
Written by Guest Author for The Healthy Moms Magazine and legally licensed through the Matcha publisher network. Please direct all licensing questions to legal@getmatcha.com.